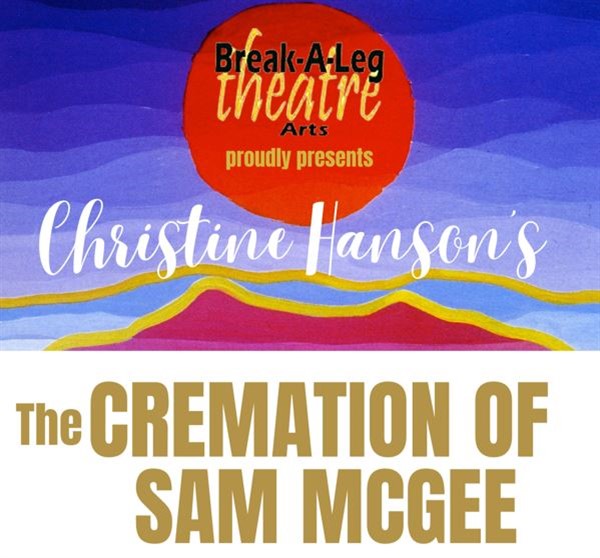 Break-A-Leg Theatre Arts Society proudly presents the touring show, The Cremation of Sam McGee as their 27th Season opener.
The Cremation of Sam McGee Suite, composed by Christine Hanson has six movements inter-dispersed among the spoken words, enhanced by the truly striking backdrop of Canadian artist Ted Harrison's brilliant paintings.

Hanson's cello evokes the beautifully bleak setting of Robert Service's poem, and is enriched by the ornamentation and accompaniment of a diverse ensemble including cello, trombone, guitar, mandolin, violins, bass, piano, accordion, and percussion.
Cellist Christine Hanson's musical adaptation switches location to the frozen Yukon frontier. The imagery of snow and ice, hope and struggle is unmistakable. The cellist's original compositions takes the audience across the snow in tandem with this quirky, tragicomic tale.
Narrated with conspicuous relish, and with the celebrated Canadian artist Ted Harrison's beautiful Arctic icescapes projected as a backdrop, "The Cremation of Sam McGee" is a chilling, enthralling and entertaining multi media work, whose music opens a window of deeper themes of friendship, promises made and eventual rebirth.